Final Fantasy Wiki
(Difference between revisions)
(changed twitter link, moved gamegrep & recent changes, removed wiki news, stats, & how to help sections, added link to planning thread)

Line 5:
Line 5:
 

{{Box

 

{{Box

 

|Header=Welcome to the Final Fantasy Wiki!

 

|Header=Welcome to the Final Fantasy Wiki!

−

|content=Welcome to the Final Fantasy series Wiki on [http://www.neoseeker.com Neoseeker]! You may log in with your Neoseeker username and password!

+

|content=

 
+

Welcome to the Final Fantasy series Wiki on [http://www.neoseeker.com Neoseeker]! You may log in with your Neoseeker username and password!

 
 
 

Please note that you can also reach this wiki via the [http://www.ffwiki.com ffwiki.com] domain!

 

Please note that you can also reach this wiki via the [http://www.ffwiki.com ffwiki.com] domain!

−

<br>

+

[http://.com/] '

−

<div style="font-size: 14px;margin:1em0;font-weight:bold;">'''Follow us on [http://twitter.com/FinalFantasyNeo Twitter]!'''</div>

+
 

|width=100

 

|width=100

 

}}

 

}}

 
+
 

<br/>

 

<br/>

 

{{Box

 

{{Box

Line 26:
Line 27:
 

|Header=Theatrhythm Final Fantasy

 

|Header=Theatrhythm Final Fantasy

 

|content=

 

|content=

−

[[Image:TRFF Eur Box Art.png|center|190px]]<br>

+

[[Image:TRFF Eur Box Art.png|center|]]<br>

 

'''[[Theatrhythm Final Fantasy]]''' is an upcoming 3DS rhythm game. It contains songs and characters from across the series, and even includes familiar monsters. The game was released in Japan on February 16, 2012, and is coming to North America on July 3, 2012 and to Europe on July 6, 2012.

 

'''[[Theatrhythm Final Fantasy]]''' is an upcoming 3DS rhythm game. It contains songs and characters from across the series, and even includes familiar monsters. The game was released in Japan on February 16, 2012, and is coming to North America on July 3, 2012 and to Europe on July 6, 2012.

 

|width=47

 

|width=47

Line 33:
Line 34:
 

|width=100

 

|width=100

 

|float=center

 

|float=center

 
+
 
+
 
+
 
+
 
+
 
+
 
+
 
+
 
+
 
+
 
+
 
+
 
+
 
+
 
+
 

}}

 

}}

 

<br>

 

<br>

Line 104:
Line 120:
 

* ''[[Final Fantasy Type-0]]''

 

* ''[[Final Fantasy Type-0]]''

 

* ''[[Theatrhythm Final Fantasy]]''

 

* ''[[Theatrhythm Final Fantasy]]''

 
+
 

|width=47

 

|width=47

 

|float=right

 

|float=right

Line 158:
Line 175:
 

}}

 

}}

 

|width=100

 

|width=100

−

|float=left

 
−

}}

 
−

<br/>

 
−

{{Box

 
−

|Header=NEWS

 
−

|content={{Box2

 
−

|Header=GameGrep News

 
−

|content=<rss>http://www.gamegrep.com/feeds/series.php?series=final_fantasy|template=Template:GameGrep_RSS|date_format=M d, Y|title=none</rss>

 
−

 
−

[http://www.gamegrep.com/submitnews.php Submit Final Fantasy News]

 
−

|width=100

 
−

}}

 
−

{{Box2

 
−

|Header=NeoWiki News

 
−

|content=

 
−

*July 20, 2011 - Final Fantasy NeoWiki is now on Twitter! Follow us for NeoWiki updates & Final Fantasy information: [http://twitter.com/FinalFantasyNeo FFNeoTwitter]

 
−

*September 8, 2010 - Final Fantasy NeoWiki gets a new look!  We made the switch to the Toro skin, and are sporting a revamped main page and a new navigational menu among other great changes!

 
−

*April 15, 2010 - Final Fantasy NeoWiki achieves its 3000th article: [[Medic]].

 
−

*July 29, 2009 - Final Fantasy NeoWiki reaches "Excellent" status with our 2500th page: [[Raudy]].

 
−

|width=100

 
−

}}

 
−

|width=100

 
−

|float=left

 
−

}}

 
−

<br/>

 
−

{{Box

 
−

|Header=HOW TO HELP

 
−

|content= <div style="background:transparent;color:#006699;padding:1px;font-size:16px;font-weight:bold;stroke:3px solid black">You can help us by...</div>

 
−

<div style="font-weight:normal;">

 
−

* Organizing and updating pages with useful, detailed information.

 
−

* Uploading images - Screenshots, box-art, anything!

 
−

* Creating guides and walkthroughs.

 
−

* Check out [[Special:Shortpages|Short Pages]] and fill them up with more info to flesh them out and make them more complete!

 
−

* Help start pages from the [[Special:Wantedpages|Wanted Pages]] list, which lists a bunch of pages linked within the Wiki but that have not been created yet.

 
−

* Help out on one of our [[Help:Major Projects|Major Projects]].

 
−

</div>

 
−

 
−

Please write '''original''' content in your own words - do NOT copy and paste from other sources (but it is ok to source from other locations as long as you write using your own words, just like a research paper or Wikipedia article.  References are fine.)

 
−

|width=100

 
−

|float=left

 
−

}}

 
−

<br/>

 
−

{{Box

 
−

|Header=RECENT CHANGES

 
−

|content=<br>

 
−

<news limit="12" unique>* [[:{{{pagename}}}]] - ([http://www.neoseeker.com/members/profiles/{{urlencode:{{{user}}}}}/ {{{user}}}], {{{timeanddate}}})</news>

 
−

|width=44

 
−

|float=right

 
−

}}

 
−

{{Box

 
−

|Header=FINAL FANTASY WIKI STATS

 
−

|content=As of {{CURRENTMONTHNAME}} {{CURRENTDAY}} {{CURRENTYEAR}}, this NeoWiki currently has [[Special:Allpages|{{NUMBEROFARTICLES}} articles]] and [[Special:Imagelist|{{NUMBEROFFILES}} images]].

 
−

 
−

{{Special:ContributionScores/10/0}}

 
−

|width=54

 
 

|float=left

 

|float=left

 

}}

 

}}
---
Revision as of 15:17, 30 May 2012

Welcome to the Final Fantasy Wiki!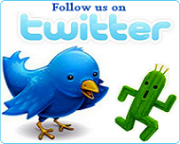 Welcome to the Final Fantasy series Wiki on Neoseeker! You may log in with your Neoseeker username and password!
Please note that you can also reach this wiki via the ffwiki.com domain!
Visit our
Planning Thread
to see the discussion on the wiki's progress.
LATEST FINAL FANTASY GAMES
Final Fantasy XIII-2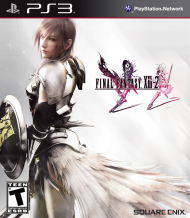 Final Fantasy XIII-2
is a PS3/Xbox sequel to
Final Fantasy XIII
featuring
Lightning
,
Serah Farron
, and newcomer
Noel Kreiss
. The plot includes time travel, and gameplay allows for recruited monsters to join the party. The game was released in Japan on December 15, 2011, in NA on January 31, 2012, and in Europe on February 3, 2012.
Theatrhythm Final Fantasy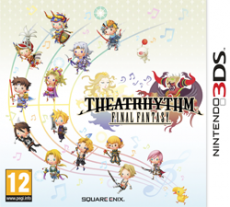 Theatrhythm Final Fantasy
is an upcoming 3DS rhythm game. It contains songs and characters from across the series, and even includes familiar monsters. The game was released in Japan on February 16, 2012, and is coming to North America on July 3, 2012 and to Europe on July 6, 2012.
TOP FINAL FANTASY FORUMS
FORUM
POSTS
LAST POST
Final Fantasy VII
(PSX, PC)
151223
re: Trying to find a version of ... (AC Sephiroth)
Jul 04, 15 10:03PM
Crisis Core: Final Fantasy VII (PSP)
39996
re: Costly punch. Worse materia ... (new user 10037)
Jun 29, 15 10:13AM
Final Fantasy: Record Keeper
(iPhone, Android)
52
Selling my FFRK Global account. (Modus_ataraxia)
Jul 03, 15 03:08PM
Final Fantasy X
(PS2, vita, PS3, vita, PS4)
164199
re: Trophy glitches!! (zajazd)
Jun 30, 15 06:46PM
Final Fantasy Tactics Advance (GBA)
16669
Den of Evil not at Pubs (cockabane)
Jul 01, 15 02:23AM
Last
edited
by
Redemption
on 27 June 2015 at 12:02
This page has been accessed 642,986 times.