Alchemist (FFX-2)

Alchemist (FFX-2)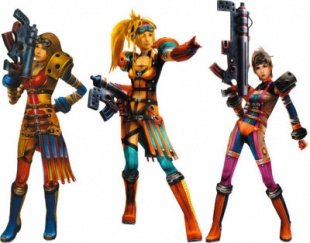 Alchemist is a dressphere in Final Fantasy X-2. This dressphere is very similar to Rikku's Mix Overdrive in Final Fantasy X, with regards that you can mix certain objects with others to make more powerful attack against your enemy or more powerful healing for your party. This sphere also gives you an unlimited supply of certain items.
[edit]
How to Obtain
Chapter 2

To obtain this sphere you must meet Clasko during Chapter 1 in Mushroom Rock Road during the 'Foggy Fiend Frenzy' mission. After you have been told to follow him, talk to him. After completing this mission go back to Mushroom Rock Road and talk to him again. Invite him aboard the Celsius (The more the merrier!). During Chapter 2, do the 'Cuckoo for Chocobos' mission in Mi'ihen Highroad, and at the end of the mission, you will see Calli and Clasko next to the Travel Agency. Invite them onto the Celsius (Calli will only come if you were successful in getting her a chocobo). Now go to the Calm Lands and to the Monster Arena (Clasko will have jumped off the ship), and do the 'Clean Sweep' mission. The prize for completing this mission is the Alchemist Dress Sphere.

Chapter 2

If you didn't invite Clasko during Chapter 1, you can still do so in Chapter 2: you must talk to Clasko in Mushroom Rock Road where he will run off. If you have not completed the mission 'Cuckoo for Chocobos' then he will be there to help you. So after talking to him, complete this mission and then invite him aboard the Celsius. Now you can go to the Monster Arena and complete the 'Clean Sweep' mission to get the dress sphere.

Chapter 3 & 5

If you invite Clasko onto the Celsius during Chapters 1 and 2 but don't go to the Calm lands, then during Chapter 3 or 5, you must go to the Calm Lands and to the Monster Arena. If you did the mission 'Cuckoo for Chocobos' before inviting him aboard the airship and talked to him in Mushroom Rock Road, then you must make sure that you do talk to him at least once during Chapter 2, and if you go to the Calm lands in Chapter 3, he should be in the Arena.

Note: If you do not talk to Clasko in Chapter 1 or 2, then you cannot get this dress sphere this time round in the game.
[edit]
Abilities List
| Ablility | Effect | AP Required |
| --- | --- | --- |
| Attack | Atack the Enemy | 00 |
| Mix | Mix two items for a surprise | 00 |
| Potion | Use Potion, not from your stock | 10 |
| Hi-Potion | Use Hi-Potion, not from your stock | 40 |
| Mega-Potion | Use Mega-Potion, not from your stock | 120 |
| X-Potion | Use X-Potion, not from your stock | 160 |
| Remedy | Use Remedy, not from your stock | 20 |
| Dispel Tonic | Use Dispel Tonic, not from your stock | 20 |
| Phoenix Down | Use Phoenix Down, not from your stock | 30 |
| Mega Phoenix | Use Mega Phoenix, not from your stock | 200 |
| Ether | Use Ether, not from your stock | 400 |
| Elixer | Use Elixer, not from your stock | 999 |
| Items Lv 2 | Cuts time taken to use item by 80% | 30 |
| Chemist | Doubles effect of recovery items | 40 |
| Elementalist | Doubles effect of elemental items | 80 |
| Physicist | Doubles effect of non-elemental items | 100 |
| Total Ap Required | | 2249 |
Related Threads
Yuna in FFX or Yuna in FFX-2
- last post by
@ Aug 11, 2006
Retro FFX-2 Elimination Game .:Round 2-[this is over the winers are Mascot and samurai]
- last post by
@ Aug 8, 2006
Why FFX-2 is better than FFX
- last post by
@ Feb 2, 2005
Just finished FFX, now starting FFX-2--Differences
- last post by
@ Dec 15, 2009
FFX-2 info(for newbies to FFX-2)
- last post by
@ Mar 20, 2004