Berserker (FFX-2)

Berserker (FFX-2)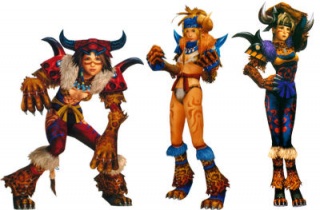 Berserker is a dressphere in Final Fantasy X-2. It does exactly as advertised! In Final Fantasy games "Berserk" is a command that increases attack power at the cost of losing control of your character. This sphere is similar, but also gives you more control over the girls' attacks.
[edit]
How to Obtain
Chapter 3

During Chapter 3, visit Macalania and complete the 'Protect the Agency' mission. You will have to fight 6 consecutive battles, however you do not need to do this on the first try. Complete this, and you should get the dress sphere as a prize.
Note: This is the only time you can get this dress sphere in the game.
[edit]
Abilities List
| Ablility | Effect | AP Required |
| --- | --- | --- |
| Attack | Attacks the enemy | 00 |
| Berserk | Boosts strenghth but, loose control | 00 |
| Cripple | Cut enemies HP in half | 20 |
| Mad Rush | Severe Damage to an enemy -often fails | 30 |
| Crackdown | Nullifies Shell, Protect & Reflect | 30 |
| Eject | Kicks enemy out of battle -often fails | 40 |
| Unhinge | Damage enemy -lower accuracy & evasion | 40 |
| Intimidate | Damage and slow enemy | 50 |
| Envenom | Damage and Poison enemy | 30 |
| Hurt | Inflicts damage equal to the users HP | 60 |
| Howl | Doubles users Max HP | 80 |
| Itchproof | Immune to Itchy | 20 |
| Counter-attack | Hit back after being hit | 180 |
| Magic Counter | Hit back after being hit by magic | 300 |
| Evade & Counter | Evades the attack then counters | 400 |
| Auto-Regen | Regains some HP every turn | 80 |
| Total Ap Required | | 1360 |
Related Threads
Yuna in FFX or Yuna in FFX-2
- last post by
@ Aug 11, 2006
Why FFX-2 is better than FFX
- last post by
@ Feb 2, 2005
Just finished FFX, now starting FFX-2--Differences
- last post by
@ Dec 15, 2009
FFX-2 info(for newbies to FFX-2)
- last post by
@ Mar 20, 2004
Impressions of FFX-2
- last post by
@ Jan 11, 2003