Cosmos
Cosmos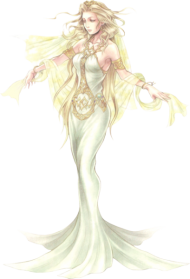 Goddess of Harmony
Cosmos is the goddess of harmony in the Dissidia duology, opposing Chaos. She is the only character in Dissidia to have not appeared in a previous Final Fantasy title.
Cosmos calls forth ten warriors to fight against Chaos and his army.
Cosmos will appear in the prequel to Dissidia.
Cosmos will appear as an unlockable playable character.
Related Threads
Orange Cosmos?
- last post by
@ Jun 18, 2007