Redmaw

Redmaw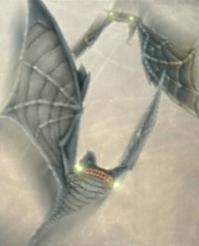 Redmaw is an enemy from Final Fantasy XII that appears in the Stilshrine of Miriam and the Henne Mines.
STATS
Level
HP
MP
Strength
Magic Pwr
Vitality
23-24
26-27
1134-1202
1670-1738
225-234
275-284
24-25
26-27
14
15
32-33
36-37
Speed
Attack Pwr
Defense
Magic Res
Evasion
Exp
20-22
21-23
32-34
37-39
15-16
18-19
15
22
4-6
4-6
783-875
637-729
LP
CP
Gil
1
1
142-192
173-223
0
0
Elemental Properties
Fire
Ice
Lightning
Water
Wind
Earth
Holy
Dark
-
-
-
-
-
Weak
-
-
Items
Drop
Steal
Poach
Crooked Fang (common)
Wind Magicite (uncommon)
Red Fang (rare)
Ice Shield (very rare) Blood Sword (very rare)
Crooked Fang (common)
100 gil (uncommon)
Taurus Gem (rare)
Crooked Fang (common)
Remedy (rare)
Other Info
Immunities
Charm, Confuse, Lure, Slow, Stop
Attacks/Abilities
Gnaw, Joyous Soundwave, Leech, Self-Sacrifice
Other
-
[edit]
Bestiary Entry
NO.: 099
GENUS: Avion
CLASSIFICATION: Steeling
[edit]
Observations
Being a variety of steeling whose body is covered in hard scales like to those of a dragon. It prefers to make its home is dry underground caverns.
The name of 'redmaw' comes from the fact that the creature's mouth is ever painted crimson with the drinking of its victims' blood. Its vampyric bite delivers a numbing venom sufficient to kill even the largest of fiends, should its fangs go deep enough.
[edit]
Sage Knowledge (6 of 78)
Sky Pirates
A name for the freefolk who ply the open skies in airships. Though they are collectively called "pirates", their actual occupations vary by individual.
Some search for legendary treasures, some merely travel the world, while others are indeed ruthless villains who attack trade ships and plunder goods for profit.
In recent years, the Archadian Empire has stepped up patrols, bringing in the worst of the lot, all but consigning the more flamboyant feats of piracy to history.
Of late, many are pirates who have given up the thief's life for that of the headhunter, bringing their former comrades-in-arms to justice... for a bounty.
Those few who remain pirates have struggled hard to retain the title, and are duly proud of it.
Last
edited
by 172.56.14.150 on 1 July 2016 at 22:36
This page has been accessed 581 times.